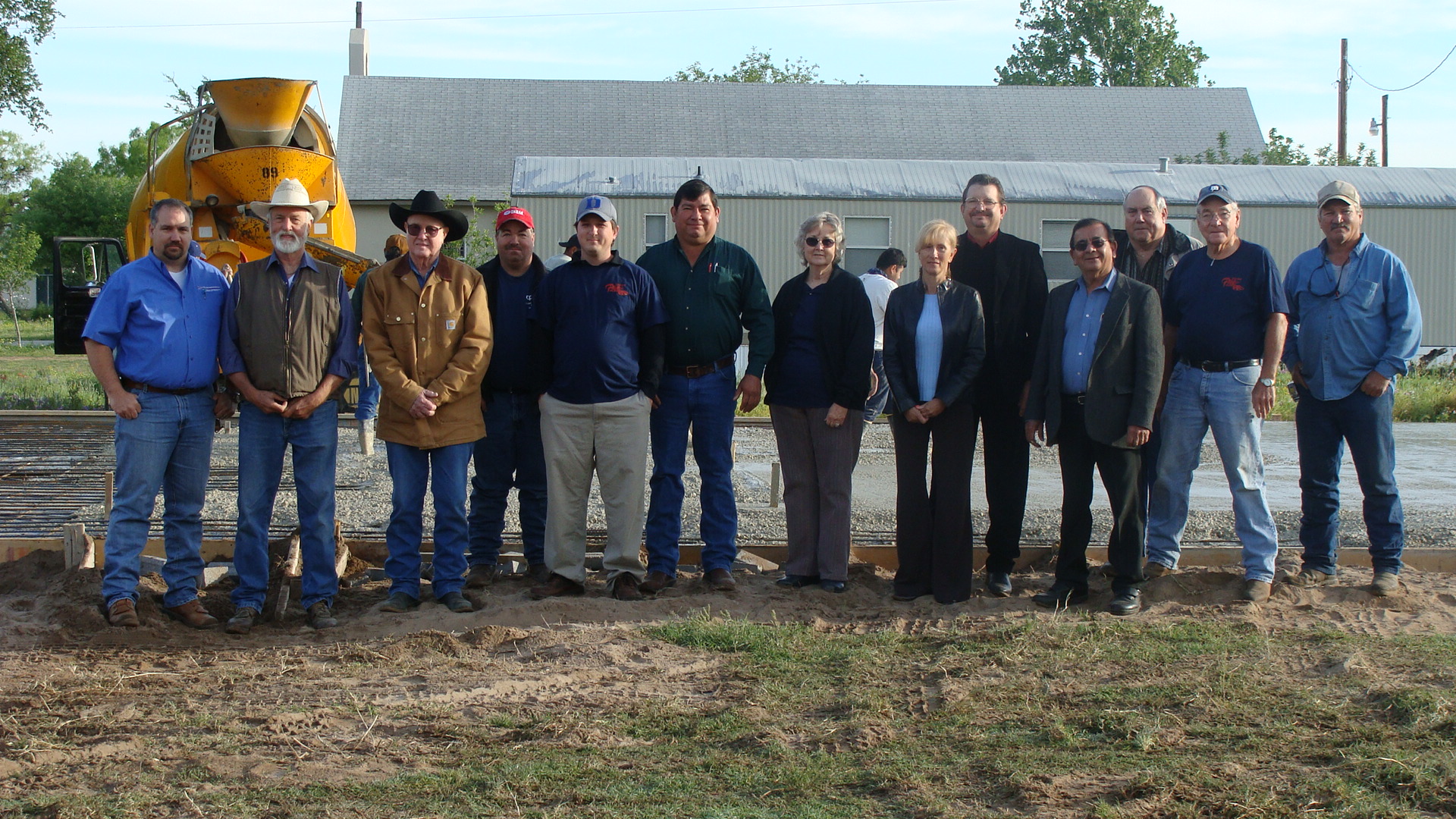 Pictured are: Bobby Grubb (President, Bigfoot VFD), Robert Medd (Volunteer), Bill Boyd (Volunteer), Mark Leach (Fire Chief, Bigfoot VFD), Kent Moretz (Volunteer), John Morales (Vice President, Bigfoot VFD), Arlene Bush (Treasurer, Bigfoot VFD), Denise Graf (Pearsall), Dickie Graf (Frio Co. Commissioner, Pct. 2), Judge Carlos Garcia (Frio Co.), Bob Grubb (Volunteer), Joe Murphy (Volunteer), Don Murphy (Volunteer)
On Friday April 9, 2010, the Bigfoot VFD broke ground and began construction on their new firehouse. The building will house the trucks and equipment that they have acquired over the department's two year existence. The firehouse is being funded with money from fundraisers, community donations, as well as a generous donation from the Devine Hospice. The remainder of the expenses will be financed through the Medina Valley State Bank. Construction is expected to be completed in June of this year. The Bigfoot VFD would like to thank its volunteers, members, and the community for their continued support.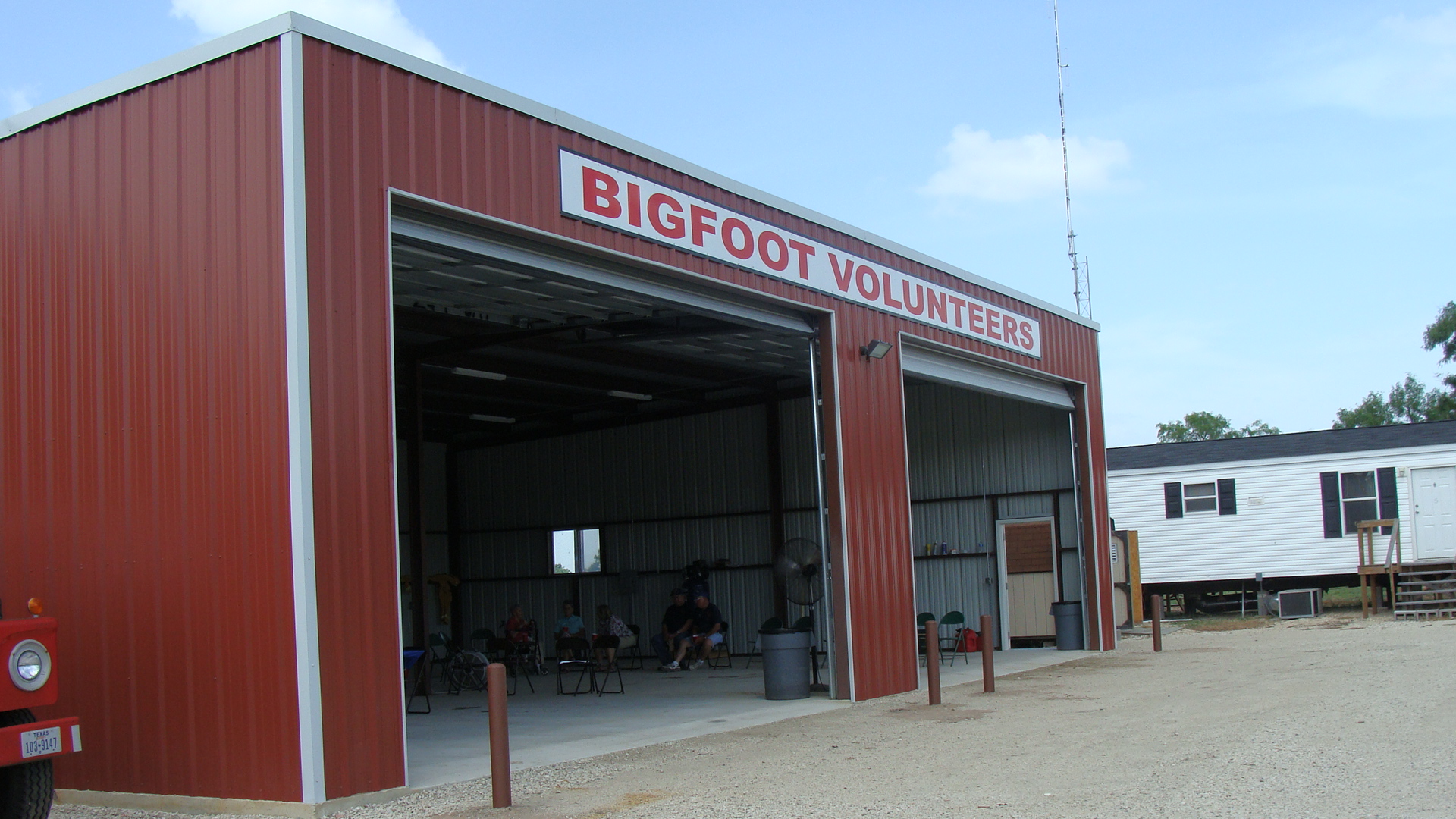 ---
Bigfoot VFD P.O. Box 34 Bigfoot, TX 78005
President: Bobby Grubb: (830) 663-3737 (home) (210) 844-9027 (cell)
V.P. John Morales: (830) 660-2668 (work) (830) 931-5291 (cell)
Treasurer: Arlene Bush: (830) 663-2532 (home) (830) 663-5885 (store)
Secretary: Denise Woody: (830) 663-9722 (home)
Fire Chief: Mark Leach: (210) 213-0554 (cell)
Asst. Fire Chief: Jay McMinn: (210) 560-9848 (cell)
Director: Barry Jetton: (830) 334-7362 (cell) 
---
Please check out our new facebook page. Please leave comments.
Bigfoot Volunteer Fire Department

_________________________________________________________________________________________________________________
BURN BAN IS ON!
In Case of Emergency: Please Call (830) 334-3311
__________________________________________________________________________________________________________________